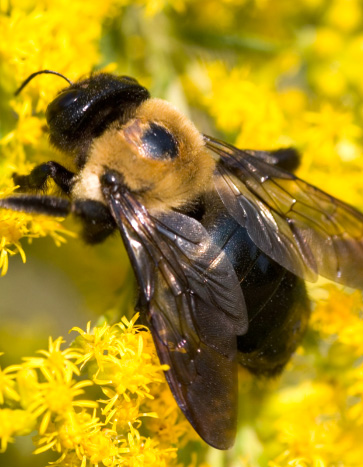 Why Control Carpenter Bees?
Carpenter bee removal is essential to prevent significant structural damage caused by carpenter bee infestations. If left untreated, the tunnels these bees create can weaken wooden structures, leading to costly repairs. Understanding the importance of timely carpenter bee removal can save homeowners from the hassles of extensive damage.
1. Prevent Structural Damage
Professional control can help prevent further damage.
Although male carpenter bees cannot sting, females can when threatened.
3. Maintain Aesthetic Appeal
Keep your property looking pristine and free from unsightly holes and stains caused by carpenter bee activities.
Carpenter Bee Removal Services
Here at Bobcat Wildlife & Pest control, we extend specialized services to curb carpenter bee invasions, ensuring your premises remain secure and visually appealing.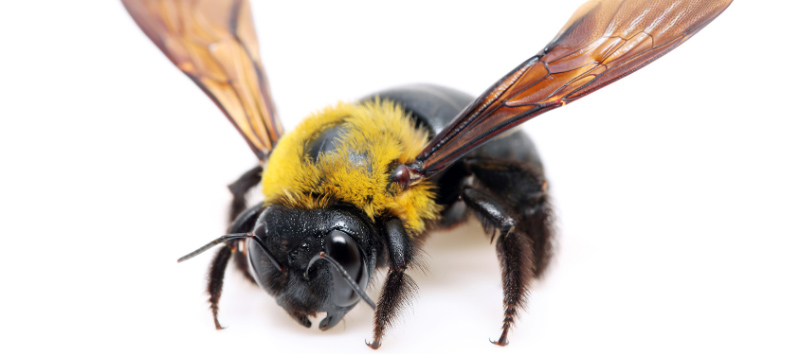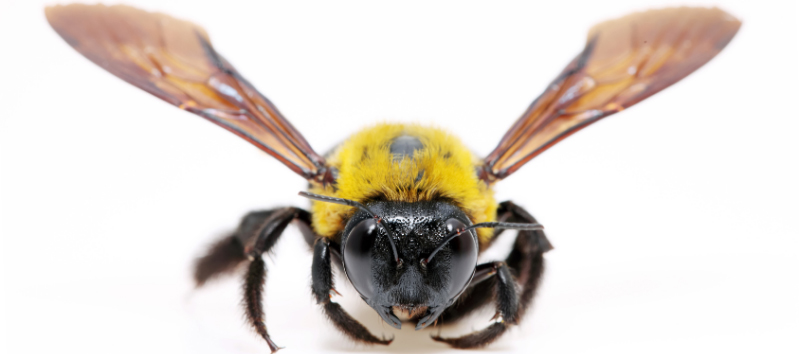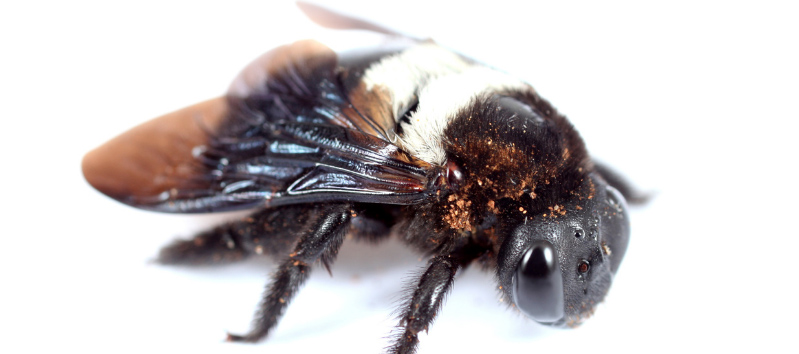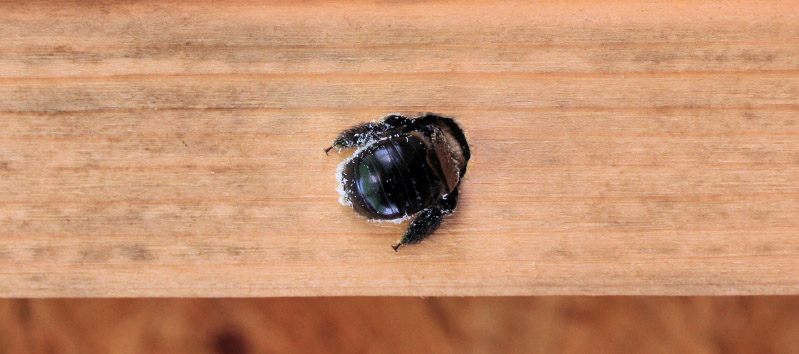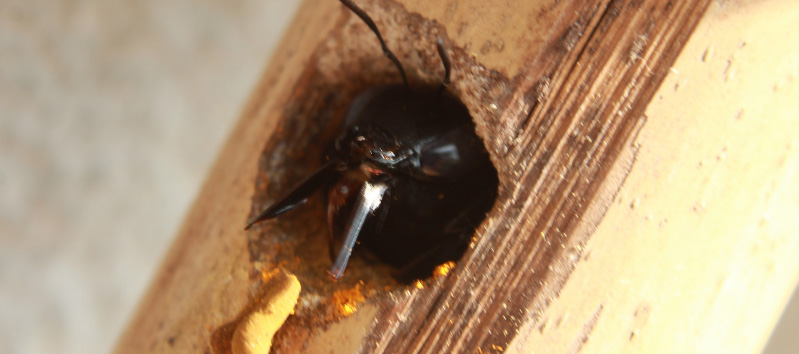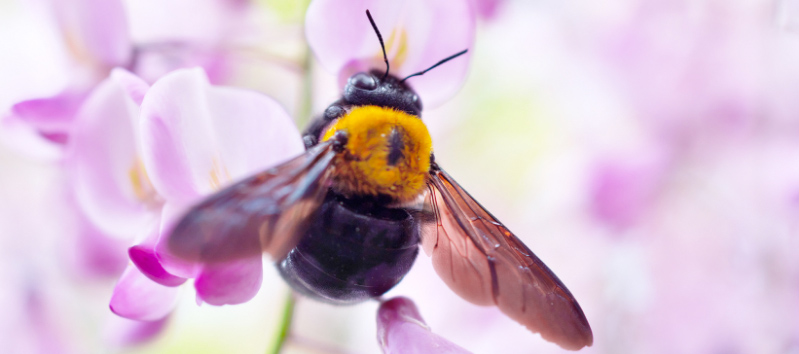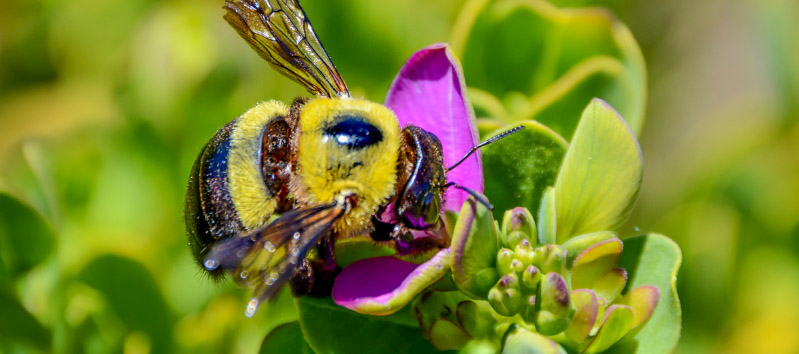 A Closer Look at Carpenter Bees
Carpenter bees are solitary critters known for their knack of drilling into wood to establish their nests. Unlike wood-eating termites, they carve out tunnels for nesting, which can be destructive over time. Their buzz gets louder from spring till the early days of summer.
Our Carpenter Bee Control Process
Not a Carpenter Bee Infestation?
How to Spot Carpenter Bee Activity
Identifying the indicators of a carpenter bee's presence is crucial for timely and effective intervention. Keep an eye out for:
Wooden Holes
A hallmark sign is the presence of neat, round openings in your wooden fixtures.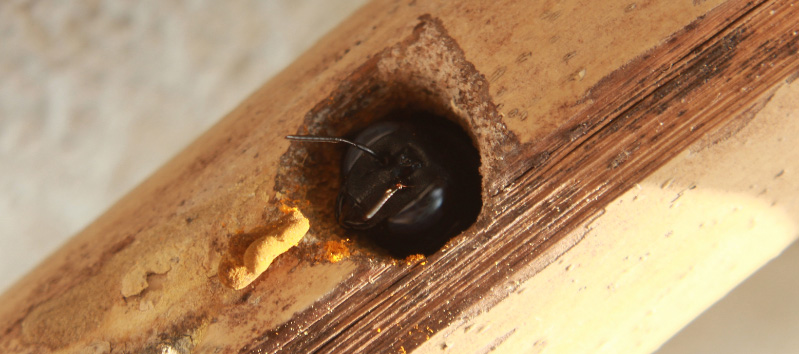 Sawdust
You may notice sawdust beneath the holes, which is the debris from their drilling.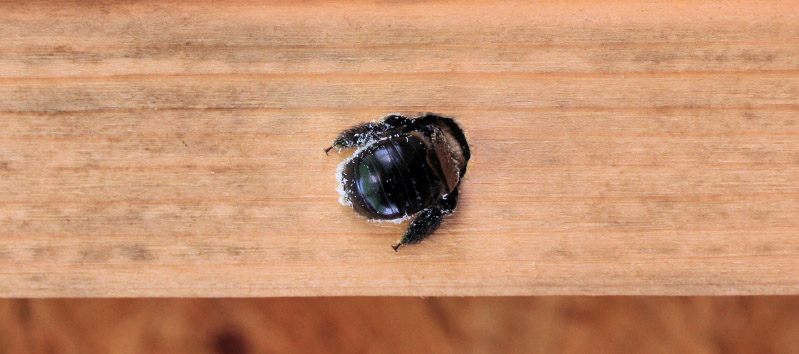 Wood Damage
Over time, the wooden structures may show signs of weakening.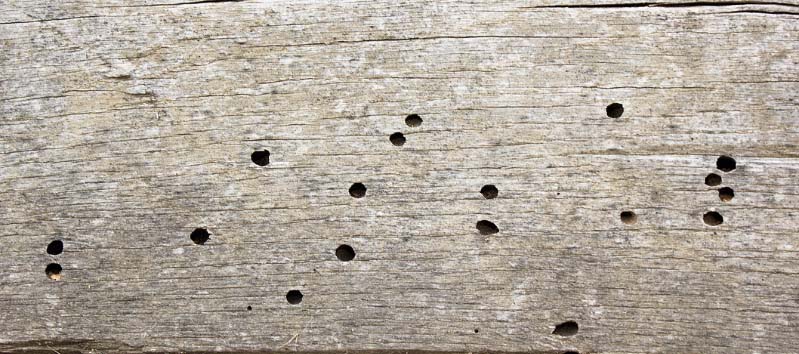 Frequently Asked Questions
Why Choose Bobcat Wildlife & Pest Control
Bobcat Wildlife and Pest installed Incide PC™ insulation in our attic space. They were quick, quiet, and did a great job. Our home is warmer and more comfortable now. Well worth it!
We had a pest problem and the entire team was very responsive! From the phone staff to Ronnie coming out to the property. He was very helpful in explaining our issue and how we were going to treat it. Thank you!
Our office is next to a restaurant so pest control is a constant battle. Bobcat Wildlife & Pest Management were discreet and efficient. We have not seen any pests since working with them.
Highly recommend this group!!! Within 24 hours of my "something stinks" panic call, one of the techs, Ronnie, was at our place taking care of the animals that found their final resting place in our vents… and patched it up so we wouldn't have this happen again. On-time, efficient, and very knowledgeable!!
If you are looking for someone who does a great job, is thorough, is dedicated to making your home a priority-Bobcat Wildlife & Pest Management is you're only source for pest management. Best of the Best!
Bobcat Wildlife & Pest were very helpful. They were prompt and went over and above in their service to us. We will definitely recommend them to our family and friends.