Birds, especially migratory birds, provide enjoyment and recreation for many and greatly enhance the quality of our lives. These colorful components of natural ecosystems are often studied, viewed, photographed, hunted, and otherwise enjoyed.
Unfortunately, bird activities sometimes conflict with human interests.
WHAT TO LOOK FOR
The barn swallow is a migratory bird that travels south for the cold months of the year. The bird will return north to the area in which it left and build a mud nest on vertical surfaces. Upon completing the nest, the barn swallow will lay eggs.
The barn swallow is an aggressive bird in protecting its nest. They are territorial and can be seen flying aggressively looking like a flying V.
BARN SWALLOW CONTROL
The best way to control barn swallows is the use of repellents to detract them from an area.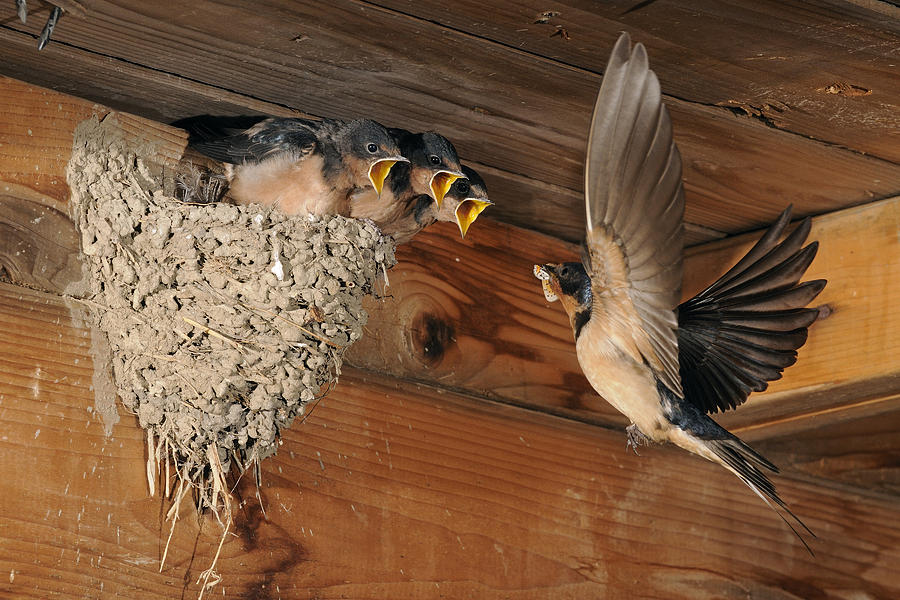 Contamination of Property
Bobcat Wildlife & Pest were very helpful. They were prompt and went over and above in their service to us. We will definitely recommend them to our family and friends.
If you are looking for someone who does a great job, is thorough, is dedicated to making your home a priority-Bobcat Wildlife & Pest Management is you're only source for pest management. Best of the Best!
Our office is next to a restaurant so pest control is a constant battle. Bobcat Wildlife & Pest Management were discreet and efficient. We have not seen any pests since working with them.
Highly recommend this group!!! Within 24 hours of my "something stinks" panic call, one of the techs, Ronnie, was at our place taking care of the animals that found their final resting place in our vents… and patched it up so we wouldn't have this happen again. On-time, efficient, and very knowledgeable!!
We had a pest problem and the entire team was very responsive! From the phone staff to Ronnie coming out to the property. He was very helpful in explaining our issue and how we were going to treat it. Thank you!
Bobcat Wildlife and Pest installed Incide PC™ insulation in our attic space. They were quick, quiet, and did a great job. Our home is warmer and more comfortable now. Well worth it!