Geese can be found living in a stream, river, creek, pond, golf course and any other open field or parking lots. They take up residence in back yards and commercial properties. If Geese can find a suitable location to feel safe and raise their young, they will remain in the area.
Goose control and removal should only be attempted by people who understand Goose behavior. Wildlife Professionals understand this behavior and have the tools and training to safely handle these situations. Canadian Geese are a protected species and permits are needed to control them.
Geese create unsightly and unhealthy waste on lawns and in water supplies. Goose waste removal must be performed to remove this harmful substance. Goose removal companies specialize in this service.
Scare tactics and harassment techniques are commonly employed to repel Geese. A Goose or Geese round-up service can be provided as well as egg addling, hazing and harassment programs. Relocating Geese is an environmentally friendly way to control them.
Trapping humanely is important to prevent injury to the Goose. Getting rid of a Goose is a process that should be carried out with proper planning and procedures. Geese removal can be done in an efficient manner with the proper tools and training.
A dead Goose in your lawn or lake is a service that we provide including the deodorization of the area. Geese do occasionally die in unusual places and they must be removed as soon as possible. We have even found a dead Goose in a window well. Leaving the Goose will only make the problem worse and attract other animals and insects. Animal control for Goose is a necessary service to protect your home and family. Removing Geese is the first step to making your property healthy again.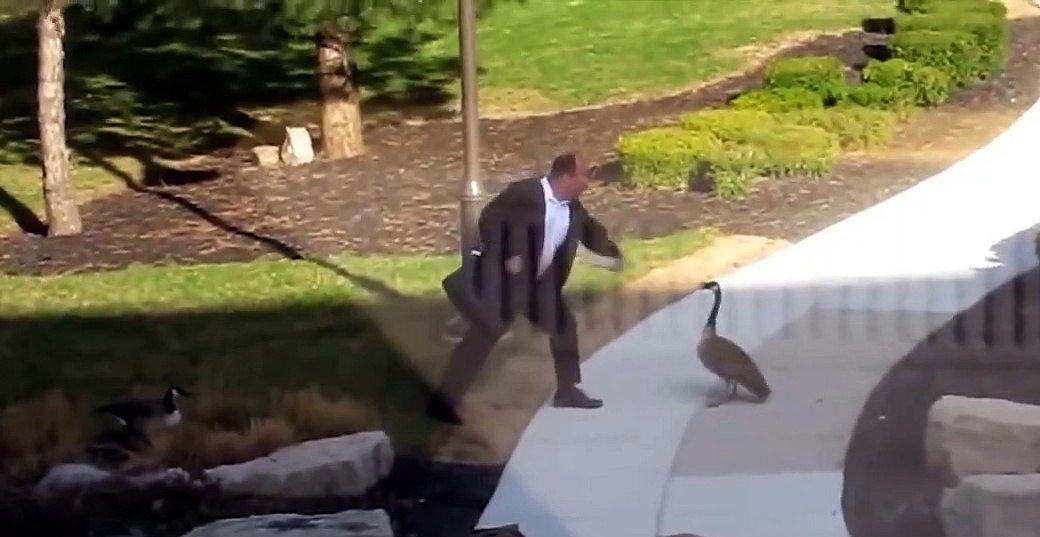 Human Harrasement

Contamination of Property
Take Care of your Geese Problem Today
Based out of Des Moines, Iowa, we serve the entire Metro Area.
To talk to a member of our team, please call (515) 822-4348 or fill out the contact form below.
If you are looking for someone who does a great job, is thorough, is dedicated to making your home a priority-Bobcat Wildlife & Pest Management is you're only source for pest management. Best of the Best!
We had a pest problem and the entire team was very responsive! From the phone staff to Ronnie coming out to the property. He was very helpful in explaining our issue and how we were going to treat it. Thank you!
Highly recommend this group!!! Within 24 hours of my "something stinks" panic call, one of the techs, Ronnie, was at our place taking care of the animals that found their final resting place in our vents… and patched it up so we wouldn't have this happen again. On-time, efficient, and very knowledgeable!!
Our office is next to a restaurant so pest control is a constant battle. Bobcat Wildlife & Pest Management were discreet and efficient. We have not seen any pests since working with them.
Bobcat Wildlife and Pest installed Incide PC™ insulation in our attic space. They were quick, quiet, and did a great job. Our home is warmer and more comfortable now. Well worth it!
Bobcat Wildlife & Pest were very helpful. They were prompt and went over and above in their service to us. We will definitely recommend them to our family and friends.